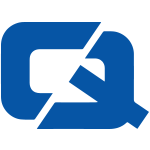 07 February 2014

When looking for motor trade insurance, you want to make your business gets the best policy available.
However, you'll also want to make sure you save as much money as possible. While motor trade insurance shouldn't be chosen solely on how much it costs, if you can get great cover and save money at the same time, it's a win-win situation.
So what is the best way you can compare motor trade insurance and get the best deal available?
You could call a number of different insurance providers, go through their respective processes and take note of the prices you receive.
But do you really have the time to do this while also running a successful motor trade business? The process could be long and confusing and could leave you pulling your hair out by the end of it.
Maybe you should take a look at the other options you have available. One of these could be calling a motor trade insurance broker.
There are a number of reasons why this could prove helpful. Firstly, in one phone call, you can give a broker as much information as is necessary, which they can use to contact a number of different insurers.
This will mean you don't have to continue answering questions over and over again, as a broker will do this on your behalf.
Secondly, because of a broker's experience in the market of motor trade insurance, they will know which insurer would best suit your business.
Not all businesses are exactly the same, but a broker will likely have dealt with similar motor traders before. This means they will know the insurer that will offer the best insurance premium for your specific needs.
Thirdly, it stops the headaches associated with trying to obtain a quote. Just leave it in the hands of a trusted broker, who will work hard to find you the best possible policy available.
Contact a motor trade insurance broker and save money, time and hassle when it comes to taking out appropriate cover.