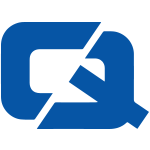 30 January 2014

Motor insurance is essential for your business. That is the long and short of it. However, when purchasing a policy, you don't want to be left short of appropriate cover.
It might take a lot of time and effort, but doing your research and making sure you take notes of all aspects of your business will be particularly important when it comes to getting cover that is perfect for your specific needs.
All business owners will want to make sure they save as much money as possible and therefore will aim to get their policy at the lowest available price.
You shouldn't fall for cheap tricks though, as low cost motor trade insurance that seems too good to be true often is. Always be mindful about where you intend to purchase your policy from and be extra vigilant against fraudulent websites and advertisements.
While not falling for these schemes is important from the outset, you should also make an effort to report any instances of suspicious offers. Remember, illegal sellers of motor trade insurance policies will damage you, and other motor traders, in the long term. This activity will drive up the cost of future insurance policies across the board, and no one wants to pay more than they already are.
Having the right cover is always more important than getting it on the cheap. If you are involved in an accident and don't have the correct insurance in place, it is likely you will end up paying much more for the damage than you would on the cost of a policy.
Furthermore, this cost could be so large in the short term that it severely affects your business. The price of repairing a customer's vehicle, or the vehicle of another road user, could be so huge that you simply can not afford to continue trading and you may be forced to close down.
Some insurers will allow you to spread the cost of your insurance, albeit for a little bit more money. However, businesses will be able manage their finances better and the initial monetary impact won't be so problematic.
If you want to get cheap motor trade insurance though, there are some things you can do.
When speaking to a motor trade insurance broker about your policy, having very specific details about your business will prove hugely beneficial.
This will mean you can make sure you aren't paying for cover you simply don't need, as this could drive up the cost of a policy. By removing certain aspects of insurance or added extras you don't require, you'll be able to minimise how much you spend.
Safe drivers and companies with extra cautious staff will also benefit from lower premiums if they don't have to make a claim on a policy for a number of years.
Building up a no claims bonus of five years or more will see you save a great deal of money on future policies. Insurers will look favourably upon safe drivers, and will usually confirm this trust with lower prices.
Businesses could also take up the option of protecting their no claims bonus with an insurer. This might cost a little bit extra, but protecting a no claims discount, rather than starting again from scratch after a claim is made, could save a lot of money in the long-term.
It should also be noted that not all accidents should necessarily be claimed on. For example, if you work as a mechanic and you cause minor damage to a customers car, you probably have the tools, skills and materials to fix the damage yourself.
This is perhaps achievable at a low cost and claiming could in fact cost you more in the long term, as you'll lose a no claims bonus which would benefit future policies.
If you are under-25 and have decided to start a motor trade business, finding a cheap policy is perhaps more difficult. Unfortunately, your limited experience in the trade won't be looked upon kindly by insurers.
When you begin your new business, you'll simply have to bite the bullet and obtain a policy which is at a higher cost than you would have hoped for.
However, if you don't make a claim for a few years, you'll be entitled to a no claims bonus just like anyone else. As you get older and gain more experience, you'll also find your policy is not quite as expensive as it once was.
Especially when you start trading young, having expensive insurance is much better than having no insurance, or fraudulent insurance.
If you encounter a problem or are responsible for an accident, paying for the repairs out of your own pocket will severely damage your future – not only in terms of finances, but with regards to your trading reputation.
Finally, if you really want to save money on your motor trade insurance, you should contact an experienced broker. With experience comes excellent knowledge and understanding, and this could really help to make your money go further.
By taking into account every aspect of your business, they'll be able to identify the type of policy that would benefit you most. Then, when they have all of your details at the ready, they'll be able to contact a number of different insurers to find you the policy that best suits your business.
Not only will a broker have a great idea about the kind of policy you require and the insurers that would best cater for this, they will do all the legwork when trying to find you a policy, and will report back to you when they find something that is perfect for you. In some instances, they might even be able to negotiate a better price for you.
Speak to the motor trade insurance experts at ChoiceQuote to see how much money they could save for you.