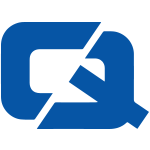 Commercial vehicle policyholders were among those motorists caught committing driving offences by road policing officers in Aberdeenshire this month.
In a bid to rid the roads of speeding and dangerous driving, Grampian Police patrolled the A952 where they recorded commuters failing to wear seatbelts, talking on their mobile phones and driving without a valid motor insurance policy, among other offences.
Sergeant David Pirie, of the Mintlaw Roads Policing Unit, commented: "It is disappointing to find that those commuting to work are willing to put themselves and the lives of others at risk by driving at unacceptable speeds to gain only a few minutes advantage at most."
Meanwhile, van insurance customers in the midlands are to receive informal safety advice from the police on better driving practices in order to avoid being involved in an accident.
This comes as part of the Central Motorway Police Group's new attempts to reconnect with the commercial vehicle community.
Visit the #1 Commercial Vehicle Insurance page