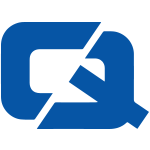 Holders of commercial vehicle insurance may be interested to read that automobile thieves in Wiltshire are facing a crackdown by police via baited vehicles.
A number of vans and cars have been targeted in the villages between Marlborough and Amesbury, the Wiltshire Gazette and Herald reports.
But police are gaining the upper hand on the offenders by leaving cars around that are baited with handbags and fitted with recording equipment to catch the criminals in the act.
"Wiltshire police are employing various tactics to tackle these crimes, including the use of bait cars, which are parked in areas identified as places where vehicles are at risk," stated Detective Inspector Mark Power.
The vehicles are also fitted with a device that squirts SmartWater over an intruder, with the liquid becoming visible under UV light.
Householders in York were recently given the fluid to mark their possessions, the York Press reports.