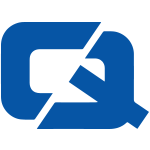 Van insurance holders and other commercial vehicle owners may want to invest in a list recently drawn up of the UK's best-selling vans as put together by European auctioneers British Car Auctions (BCA).
The firm has stated that for small and medium-sized enterprises, buying vehicles can be a big investment.
"First of all operators want to be sure that they're the best vehicle for their needs. But, as importantly, they need to ensure that whatever they choose will get a good price when they come to resell," stated Duncan Ward, BCA's head of commercial vehicle sales.
According to findings by the company, Ford's Transit model is the used marketplace's bestseller, while the Connect model was also instantly a hit upon its launch in 2003.
The firm's public relations manager Tim Naylor added that buyers would need to consider the model's used value too.
He said: "The used value is an important factor in the whole-life costs of any working vehicle so maximising the value when it is sold is just as important as getting a good deal at the front end."
BCA recently urged commercial vehicle sellers to ensure they remove waste from their vehicles before selling up to get the best price.