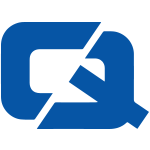 The government has been called upon to improve the UK's road network in order to encourage better business performance and boost the economy.
Making the roads more usable for commercial vehicle operators has been identified as a key priority by the Freight Transport Association (FTA), which states that firms need to have an efficient transport network to survive.
It suggested that a number of cost-effective methods can be taken to reduce congestion on the roads, such as improving rail access for freight to free up the road for other business users.
James Hookham, FTA's director of policy, stated that any plans must be considered long-term strategies and called on politicians to prioritise these improvements.
He said: "They need to be thinking about the ongoing economic interests of the country."
This comes after the FTA earlier this month called for work on a new Forth Bridge to begin as soon as possible to avoid disruptions to Scotland's transport network.
Visit ChoiceQuote, the #1 page for van insurance