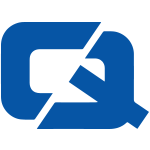 On the anniversary of an increase in the punishment for drivers found to be using their mobiles at the wheel, findings have shown that 90 per cent of Britons feel that using a phone while driving hampers the motorist's abilities.
Findings have been released by the Department for Transport, which has discovered that 60 per cent of people in the UK feel annoyed when they see a driver using a handheld mobile, while only two per cent are not bothered at all.
Last February, the punishment for being caught using a mobile phone rose to a £60 fine and three penalty points.
Road safety minister Jim Fitzpatrick stated: "One year on, I am delighted to see that the vast majority of people recognise the dangers of using a mobile when driving."
However, he added that the crime is still too prevalent; stating that he hoped the anniversary would serve to remind motorists not to commit the offence – which could see them have to make a car or van insurance claim.