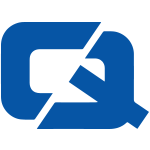 Britons have fonder memories of their first car than they do of first loves or even first kisses, a study has shown.
Research conducted by the British International Motor Show has highlighted that Brits rank getting their first motor as one of their top memories, placed ahead of having a first boyfriend or girlfriend or celebrating their 18th birthday.
Many motorists who have potentially since invested in car or van insurance deals for their latest model still own their first car, the findings show, with 61 per cent considering the runner to be female.
Kirsty Perkinson, marketing director at imie, the show's organiser, said: "People develop powerful bonds with their cars, especially their first.
"First cars represent an explosion of independence and a gateway to untold adventures, which is why they are so special."
According to Yahoo!, some of the best first cars to opt for include the Volkswagen Fox, Toyota Aygo, Renault Clio Campus and Daihatsu Charade.