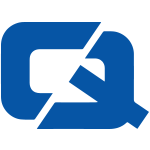 Motorists may be interested to read that the government plans to look into road charging as a means of reducing congestion.
Details announced recently by transport secretary Ruth Kelly highlight that funds are to be ploughed into local schemes aiming to reduce congestion, such as charging people to drive in certain lanes.
In addition, car and van insurance holders may be among those motorists who are set to be allowed to use the hard shoulder on some motorways during peak times.
However, Ms Kelly has proposed that access to some car-share lanes be limited to vehicles carrying passengers, or those who plan to pay a fee.
"There is a compelling argument for car-share or charged lanes, which have been used for some time in the US. In order to get maximum benefit, access to car-share lanes is limited to vehicles carrying passengers, or single drivers willing to pay a toll," she stated.
Plans to let drivers use the hard shoulder in peak times have been welcomed by a number of organisations, including the Campaign for Better Driving.