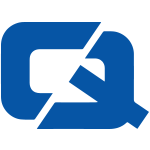 The potential transport applications of Citroen's Nemo range of vans have been highlighted by one of its clients.
Automotive component supplier Benchmark Distribution has taken delivery of 50 new Nemos, stating that its spacious interior will allow it to carry large objects despite the vehicle's compact design.
The firm pointed to the van's Extenso folding passenger seat option as the key to its versatility, allowing a moulded internal liner to be installed for the safe storage of cumbersome items such as exhaust systems.
Benchmark is now intends to use the Nemos to transport its stock instead of using larger, more fuel-intensive vehicles, a move which it hopes will improve its business performance.
Richard Stock, a Benchmark Distribution director, said that the Citroen vans would help the firm in "cutting costs [and] reducing CO2 emissions, thus further improving our financial, operational and environmental performance".
This comes after the French manufacturer last week released a special edition version of the Nemo to commemorate the firm's 90th anniversary.
Visit ChoiceQuote for the #1 commercial vehicle insurance