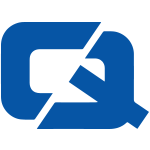 An increasing demand for light commercial vehicles (LCV) has been described as "exceptional" by motor traders who are hopeful that the rise in interest will continue over the forthcoming months.
According to the latest British Car Auctions (BCA) Commercial Pulse Report, commercial vehicle insurance customers displayed a greater interest in second-hand vans in March than they did in February, an interest which is likely to keep climbing.
BCA UK business development manager Duncan Ward claimed that this mini boom in vans could be down to the current economic climate.
"With increasing numbers of redundancies in manufacturing and engineering, many of these skilled tradespeople will strike out on their own and the first thing they will buy with their redundancy money is a van," he explained.
For many of those who are more interested in purchasing a brand new van, Ford is likely to be their manufacturer of choice.
This comes after the organisation recorded a rise in sales in March, leading to the majority share in the market.
Visit the #1 Commercial Vehicle Insurance page