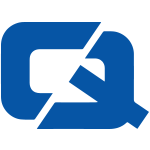 Commercial vehicle insurance policyholders trying to make an honest living in the freight industry could find themselves out of a job.
At least that is the opinion of the Freight Transport Association (FTA), which has condemned the government's fuel duty hike as the latest in "a shower of hammer blows" to UK workers.
FTA chief executive Theo de Pencier commented: "What they are saying by their actions is that they don't care about the more than two million people up and down the UK who work in this sector and keep the economy moving."
He added that the next blow could come with the impending Budget, which could result in rocketing numbers of commercial vehicle insurance customers giving up their trucks and joining the dole queue.
This comes after the Society of Motor Traders and Manufacturers called for Alistair Darling to carefully consider the needs of motorists when drafting the budget, saying that it could greatly affect their lives as well as the motor trade industry.
Visit the #1 Commercial Vehicle Insurance page