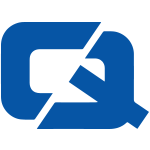 Commercial vehicle insurance customers and business fleet operators have expressed a significant rise of interest in Ford vans.
This comes after the manufacturer recorded an increase in sales in March this year, which has in turn led to its rise in the market share.
According to the latest figures, Ford sold 10,136 vans in the UK last month, accounting for 28.8 per cent of the market share – the highest the company has achieved since November 2000.
Ford of Britain commercial vehicles director Steve Kimber commented: "The sales results mean that one in every three commercial vehicles sold in March was a Ford.
"It is further proof that, especially in the current economic climate, operating costs are at the fore of everyone's mind."
This comes after the Society of Motor Manufacturers and Traders recently claimed commercial vehicle insurance policyholders are generally reluctant to buy new models.
A report composed by the society found that new vehicle registrations fell during March – trucks by 37 per cent and vans by 46 per cent.
Visit the #1 Commercial Vehicle Insurance page