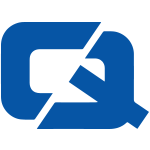 The European Automobile Manufacturers' Association (ACEA) has expressed concern over the continuing depression in the sales of commercial vehicles.
Figures released by the body have revealed that total registrations of vans and trucks between January and August this year were 37 per cent lower than they were at the same point in 2008.
The body attributed this to lower demand from haulage and transportation companies struggling with the recession and suggested that it is having knock-on effects on the performance of manufacturers such as Volvo, Volkswagen and Iveco.
Ivan Hodac, secretary general of ACEA, therefore called for action to be taken in order to stimulate commercial vehicle sales, which he described as a vital part of the industry.
He said: "The commercial vehicle manufacturers make the products that their customers need and society wants. Ways must be found to bridge the current exceptional crisis."
Last week, the Freight Transport Association called for the UK's travel network to be improved in order to make it more usable for struggling commercial vehicle operators.
For the #1 van insurance, visit ChoiceQuote