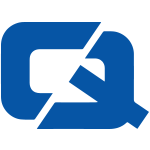 The new x-driven digital camera may be able to stop fraud and train truck drivers, its manufacturer has announced.
Vision-Techniques' new windscreen mounted camera plugs into a vehicle cigarette lighter and can record up to 33 hours of footage.
X-Driven includes a global positioning system (GPS) which interfaces with Google Maps and Google Earth. The GPS also means that the viewer is able pinpoint the vehicle's speed and location if there is an accident.
The device is already being utilised by one UK police force in driver training vehicles and is about to undergo trials by Tarmac and Greggs.
Vision-Techniques sales manager Andy Kendal said: "There's no reason why it couldn't be used to train truck drivers."
Speeding is one of the biggest factors in road accidents and contributed to almost one in two fatalities on UK roads in the last year according to data released by Northamptonshire County Council.