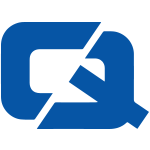 More motorists in Dorset have potentially risked a claim on their car or van insurance by driving while on their mobiles, new figures have suggested.
According to police statistics, some 1,511 tickets were issued to drivers breaking the law in this way between March 1st and November 1st this year, compared with 1,324 during the same period last year.
The figures are despite the penalty for using a phone at the wheel increasing in February this year.
Sergeant Scott Oliphant of Dorset Police Road Policing Unit said: "I think part of that increase is the fact the level of enforcement by officers in Dorset Police has been increased to reflect the seriousness of the offence, and to reflect the consequences of an accident occurring if you are taking a phone call because your concentration is diverted away from the main task."
The fines can rise even further for drivers of goods vehicles, potentially including van insurance holders.
According to the Royal Society for the Prevention of Accidents, motorists who use their phone when driving are less aware of the road around them.