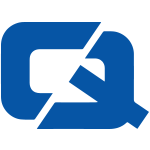 Police in Essex have said they believe new legislation introduced by the Department for Transport could make the city's roads safer from non-UK commercial vehicle insurance policyholders.
Officers stopped a Dutch driver earlier this week who was found to have exceeded the number of hours allowed to drive long distances.
According to the legislation, which falls under the Road Safety Act 2006, police were permitted to immobilise the motorist's vehicle, prohibiting him from driving until after he had taken a long enough rest break.
Commercial traffic investigator PC Harry Sexton commented: "This legislation enables the police to effectively deal with illegal vehicles and their drivers … This will have a significant impact on the reduction of serious collisions."
This comes after road safety minister Jim Fitzpatrick claimed that the new regulations will see repeat offenders being banned from Britain's roads altogether in a bid to ensure they are safe for all motorists.
Visit the #1 Commercial Vehicle Insurance page