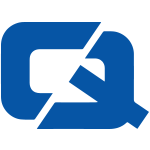 Employers whose workers are required to drive as part of their jobs have been urged to provide full and proper training for everyone.
According to a new poll by the Institute of Advanced Motorists (IAM), only 22 per cent of women have been offered driver training by their managers, compared to 94 per cent of male employees.
This is despite the fact that almost the same proportion of each sex are required to take to the roads as part of their daily routine.
IAM Drive & Survive spokesperson Simon Elstow said: "We would encourage female drivers to speak up at work and request driver training as part of the employer's duty of care."
According to the Health and Safety Executive, the Health and Safety at Work etc Act 1974 requires employers to ensure, as far as is reasonably practicable, that staff are not the victims of hazards while at work.
This applies to driving activities as well as any other workplace.
For the #1 van insurance – visit ChoiceQuote