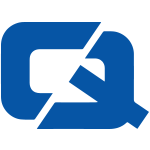 Fiat is launching a new range of service plans designed to make it easier for van owners to pay for maintenance of their vehicles.
Via the new Fiat Service Plans scheme, commercial vehicle owners can pay for the cost of servicing, parts and labour in regular instalments instead of all in one go.
The manufacturer is also offering payment flexibility with the scheme, with monthly costs calculated on the customer's individual mileage and service requirements.
Rob Calver, parts and services director at Fiat Group Automobiles, stated that the introduction of the scheme will make it easier for customers to budget for repairs.
He said: "This is an excellent way to look after your Fiat Professional van the way you want it looked after."
Last month, the manufacturer was awarded the accolade of Most Improved Van Manufacturer of the Year at the 2009 Fleet Van Awards, with its improved support network being singled out for praise.
ChoiceQuote – the #1 van insurance page