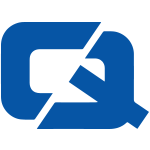 Commercial vehicle drivers in the market for a new van should consider opting for a Ford Transit.
At least that is the view of National Grid, which has claimed that the different models provide high performance for motorists who drive for work.
The organisation, which has been running Ford vehicles for almost a decade, has claimed that the vans are good for both on and off-road users.
Fleet operations manager Gary Foster commented: "The new Transit is more refined and car-like. It's a very diverse range that offers well-proven reliability, with improved ergonomics and driveability."
This comes after National Grid revealed plans to welcome the Transit AWD into its fleet of vans.
Meanwhile, car and van manufacturer Volvo recently claimed that commercial vehicle drivers could do no better than opting for one of its models.
It asserted that its range of vans in particular are lightweight and do not compromise on performance.
Visit ChoiceQuote for the #1 van insurance