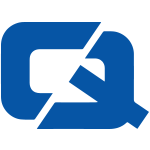 UK commercial vehicle insurance customers are not behind all of the accidents involving lorries and heavy goods vehicles (HGV) on Britain's roads.
According to new figures released by Accident Exchange, foreign commercial vehicle drivers are to blame for one in every 378 road traffic collisions.
The accident management specialist put this down to the fact that they are hindered by their left-hand-drive vehicles.
Indeed, the Road Hauliers Association's head of international affairs Peter Cullum added: "It is highly possible that increasing motorway speeds are leading to a rise in side-sweeping incidents caused by undertaking or overtaking drivers who don't understand the blind spot hazard of left-hand-drive HGVs."
Meanwhile, recent research conducted by the Society of Motor Manufacturers and Traders revealed that more UK commercial vehicle insurance customers are favouring used trucks and vans during the current economic downturn.
It recorded a reduction in the number of new vehicles purchased so far this year by 44 per cent compared with the same period in 2008.
Visit ChoiceQuote – for the best commercial vehicle insurance