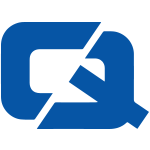 The commercial vehicle insurance industry may have seen a boost last month when the number of van registrations in the UK rose.
Statistics gathered by the Society of Motor Manufacturers and Traders (SMMT) have highlighted a rise in registrations of 2.7 per cent over the course of the month, bringing the total number of units to 22,287.
Registrations were up 3.3 per cent for the rolling year, while an increase in truck purchases of 51.3 per cent was also seen.
Chief executive at the SMMT Paul Everitt described the results as "encouraging", adding: "It's early days, but by the end of the year we may well have a total that exceeds the year-end average for each of the last ten years."
Ford and Vauxhall models were found to be the most popular.
The motoring body recently announced that registrations of diesel vehicles had risen by ten per cent in the last year.