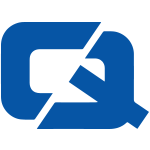 One of the world's biggest light goods vehicle manufacturers has reported big profits and a boost in sales after an expansion of its range.
Nissan said its operating profit stood at $6.91 billion (£3.54 billion) and also revealed it has sold a record 3.77 million vehicles in the last 12 months.
Nissan produces LGVs such as the Cabstar and also launched a single-cab version of the Frontier Navara pickup truck last year.
Nissan president Carlos Ghosn said: "In a challenging and volatile environment, Nissan has demonstrated that it has reached the maturity to deliver a high level of performance."
LGV and van insurance customers could also be interested in details of the company's future plans, which include a drive to lead the development of zero-emission vehicles.
The company also said it expected to sell a further 3.9 million models over the next 12 months and added it was planning the launch of a further nine new models.