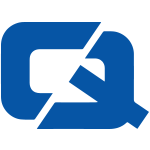 Van drivers in Manchester and other cities across the UK may benefit from a new publication issues by the Freight Transport Association (FTA) this week.
The organisation has released an updated version of its Van Drivers' Handbook, which is billed as being an "essential guide to ensuring the safe, legal and efficient operation of vans and light commercial vehicles (LCVs)".
At 84 pages long, it provides information about how motorists can ensure they stay within the law when it comes to van requirements, as well as tips on how to get the best from such vehicles.
There are also sections on the safe use of vehicles and drivers' hours and records, which could prove particularly useful to fleet owners in urban areas such as Manchester.
New chapters for 2010 include those on towing trailers and parking at night and the book is available from the FTS website.
This comes after recent Vehicle and Operator Services Agency figures showed that more than half of the 21,000 roadside checks carried out on LCVs last year uncovered mechanical defects that were described as "worrying".
ChoiceQuote – #1 for van insurance