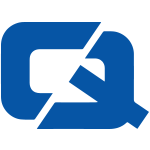 In a move that could potentially help motorists in the capital avoid claims on their van insurance policies, London mayor Ken Livingstone has called for a lower speed limit to be implemented.
Speaking earlier today, Mr Livingstone showed his support for charity RoadPeace and suggested that London's speed limit be cut to 20 mph.
"I want 20mph to become the standard speed limit on all of London's roads and I will work with all London boroughs to designate all residential streets as 20 mph zones," he stated.
Such a move could help to reduce road casualties, he suggested, adding: "That's why the 20mph policy is so important to all of London's neighbourhoods and why it's such a big priority for me if I am re-elected."
The mayor made a similar call last year, suggesting that the speed limit could be enforced through automatic number plate recognition cameras.