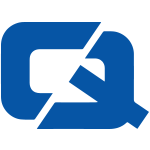 Motorists who drive in Europe might want to take steps to avoid a car or van insurance claim after being dazzled by other drivers.
A survey by research business TUV Rheinland has found that the majority of drivers in Europe have been dazzled by the headlamps of other motorists, with more than half of those questioned saying that this was often or very often a problem.
In addition, the majority of respondents said that they were unaware of auto dimming mirrors and that they could have them fitted to their vehicle.
Managing director of European operations for auto dimming mirror manufacturer Gentex Klaus Weibler stated: "What this study shows is that too many motorists are unaware of automatic-dimming mirrors and their safety benefits."
British motorists were found to be twice as likely as their French and German counterparts to try to rectify the issue by wearing sunglasses.
According to the RAC Foundation, some motorists may just forget to dip their headlamps, causing others to be dazzled.