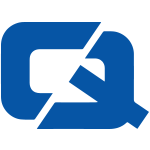 To prevent being involved in an accident and potentially having to claim on their car or van insurance, drivers may want to take advantage of free tyre checks being offered by a car firm.
In support of October's TyreSafe Tyre Safety Month, a number of Suzuki's dealerships are offering tyre checks free of charge.
The scheme is intended to increase awareness of the risks motorists face if they drive on tyres that have been inflated to incorrect pressures.
Denis Houston, director of aftersales at Suzuki, said: "As we approach the winter period, driving conditions on the road deteriorate, and therefore looking after your tyres becomes ever more important."
Tyre Safety Month is a good chance for organisations to get the message that tyres are a "lifeline" across to drivers, he added.
Rob Beddis, chairman of TyreSafe, recently said that the loss of life resulting from road accidents caused by defective or under-inflated tyres is "unnecessary".