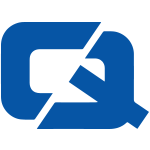 Vans that are fitted with Trafficmaster's Smartnav satellite navigation system benefit from improved safety, it has been claimed.
According to Citroen, the device enables light commercial vehicle fleet managers to identify which of its motorists require additional training to improve their driving standards by providing live vehicle reporting as well as driver management reports.
Citroen's commercial vehicle operations manager Robert Handyside commented: "[It] allows the managers to identify those drivers in greatest need of driver training, allowing valuable training resources to be used most effectively – with those individuals who need to improve their driving standards most."
The organisation added that on-board navigation systems reduce driver stress levels and lower accident rates by around 12 per cent.
Meanwhile, Volvo Trucks recently claimed that it is ahead of other manufacturers in terms of the development of inter-vehicle communication devices that have been pegged as a new generation of accident-prevention safety solutions.
Visit ChoiceQuote, the #1 page for van insurance