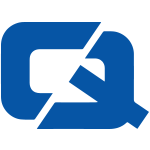 Nissan has released the newest edition of its award-winning NV200 light commercial vehicle (LCV), which it claims to offer greater benefits than its acclaimed predecessors.
The 2010 NV200 Combi model retains and enhances many of the attributes of previous models, such as its large amount of flexible storage space and fuel-efficient performance.
However, the Combi version is designed to be adaptable to carry as many as seven passengers, which will expand the van's appeal to the family market as well as making it even more useful for business users.
Francis Bleasdale, Nissan's LCV sales and marketing director, said this would allow more customers to take advantage of the vehicle's "practicality, value and versatility".
He said: "The Combi version widens the appeal of the van outside of the normal LCV market and into the consideration of a much wider audience."
Among the awards won by the NV200 was the International Van of the Year prize, with jury member praising it for setting "new standards" for interior space.
ChoiceQuote – the #1 van insurance page