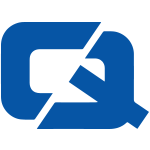 Nissan's NV200 vehicle has received the Van of the Year Award from the Institute of Transport Management (ITM).
The recently launched LCV was given the top honour at the 2010 awards ceremony after judges praised it for its versatile nature and economical benefits.
Among the specific traits singled out for praise are its spacious interior and compact design, as well as its relatively low cost.
ITM media and public relations director Patrick Sheedy stated that these plus points made the vehicle an ideal choice both for fleet operators and even for large families.
He said: "Looking at the specifications of this vehicle and the offerings currently on the market, we at the institute are confident that the NV200 is set to make a big impact."
Other winners at this year's awards included Citroen, whose Berlingo Crew Van was named best light commercial vehicle of the year by ITM.
For the #1 van insurance, visit ChoiceQuote