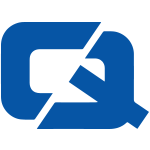 Commercial vehicle companies have been warned to keep their older vehicles out of the London lower emission zones, or they will be putting them at risk of high fines for non-compliance with new regulations to begin in January.
The Freight Transport Association (FTA) has urged drivers who have not yet made the change to lower emission models to keep away from the city.
In particular, the organisation has suggested that those who drive Y-registration vehicles and vans with 51 number plates remain outside of the low emission zone area to avoid heavy charges and fines.
Natalie Chapman, the FTA's head of policy for London, said: "Research by FTA shows that fortunately, most large HGV fleet operators will be fully compliant with, or prepared for, the move up from Euro 3 to Euro 4 standard engines."
She added that the penalties are so high that non-compliance with the new rules is simply not an option and a risk that companies cannot take.
The zones are set to be put into force on January 3rd and will run in all areas of central and Greater London, along parts of the M1 and M4 and around Heathrow airport.
Visit ChoiceQuote – for the #1 car insurance.