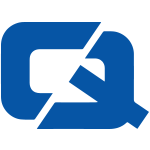 Drivers across the UK may be interested to read that the government is introducing a new framework to make parking regulations clearer.
Car or van insurance holders unaware of how to appeal against penalties for parking will soon be able to access information on doing so just by looking at the ticket they receive, while wardens will be able to dish out lesser punishments for minor parking offences.
The regulations, set to come into force on March 31st, will also see local authorities told that they must not use parking enforcement as a way of generating money and must not set targets for the number of tickets issued.
Rosie Winterton, transport minister, said: "The government has been quite clear that parking enforcement must be fair, clear, consistent and based on robust evidence – we want to increase public confidence in parking."
The government suggests that drivers may be less likely to receive a parking ticket if they follow advice, including checking parking times, parking fully inside bays and not leaving the car at meters that are out of use.