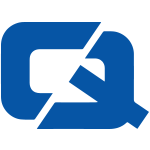 Van insurance customers may benefit from a new initiative aimed at protecting the identity of vehicles being run by police in Yorkshire.
Earlier this year, HPI reported that the Ford Transit van was the second-most cloned vehicle in 2007-08, behind the Mercedes C Class.
Steve Blakeley, neighbourhood watch liaison officer for Dewsbury, said the theft of registration plates "continues to be a problem".
In response to this, motorists in the area can have their number plates fitted with tamper-proof screws as part of West Yorkshire police's Screw It or Lose It campaign to minimise the risk of becoming victims of thieves.
"Vehicles caught on camera using stolen plates, whether it is for speeding, or in the case of London, the congestion charge, cannot be traced back to the driver and they can then avoid any punishment or charge," Mr Blakeley remarked.
It is hoped the initiative will raise awareness of the issue, he added.
Commenting car cloning, Nick Lindsay, director of HPI, said that criminals are "opportunists" who seek to "exploit any weakness".
Visit the #1 Black Cab Insurance page