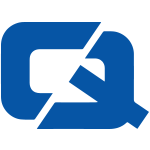 Commercial vehicle insurance customers in the West Midlands are likely to notice an increased feeling of safety when on the job, thanks to a new police initiative.
In a bid to stamp out organised freight crime in which lorries containing goods are often stolen, police have announced plans to deploy capture trucks at lorry parks and lay-bys, where drivers regularly stop for their rest breaks.
The force hopes that by luring the criminals to attempt to steal the large commercial vehicles, they will be able to gather enough evidence that will lead to a conviction.
Detective Chief Inspector Gary Booth commented on his determination to see the capture trucks succeed, saying: "It's all too easy to say this is a crime which affects just haulage firms, but the man in the street suffers as well."
Meanwhile, commercial vehicle insurance customers looking to buy a new vehicle, whether a lorry or a van, will have to be prepared to fight off stiff competition.
Recent figures from British Car Auctions revealed that demand for the vehicles is likely to increase significantly over the forthcoming months.
Visit the #1 Commercial Vehicle Insurance page