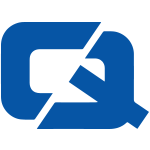 Motorists in Lancashire may be better able to avoid car or van insurance claim after Fulwood Police received the gift of a new marked police car.
Local radio stations Unity FM and One Voice teamed up to make the purchase in a bid to reduce vehicle crime and incidents of gang activity.
The model is fitted with plenty of modern technology, including an automatic number plate recognition system to identify vehicles and their owners.
Preston Police's DCI Marc Vincent told the Preston and Leyland Citizen: "We are extremely grateful for this support from both Unity FM and One Voice Neighbourhood Management Boards and I would like to thank all those that have supported us during the funding process."
He added that the force hoped the new car would help to achieve the goal of cutting vehicle and gang crime.
In related news, officers in Lancashire recently launched Operation Partridge to clap down on the sale of unroadworthy cars and illegal vehicle parts.