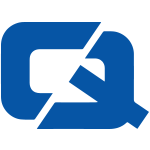 A van maker has produced an amphibious vehicle more at home in a James Bond movie than on a building site.
The Iveco Terramare has been used to successfully cross the Corsica Channel, which runs between Tuscany and Corsica, during a voyage which took almost 14 hours.
Milan-born engineer Maurizio Zanisi modified an Iveco Daily 4×4 to produce the one-off vehicle, fitting an internally welded steel hull, a water propulsion system and extra fuel tanks
Iveco said: "This allowed sufficient range to guarantee a successful sea crossing without the need to refuel, with the Iveco Terramare capable of a top speed on the road of 100 kmh and ten kmh in the water."
It is not clear if the strange prototype could make it to full production or if the makers took out a van insurance policy before embarking on the voyage.
Accompanying Mr Zanisi behind the wheel of the unique vehicle was Roberto Cibrario, Iveco Senior vice president of special vehicles.
Iveco said the aim of the project was to to "draw attention to the injustice" experienced by sections of the population in Mali who are deprived of water.