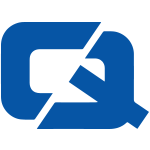 Motorists who potentially face more than a car or van insurance claim by speeding are the target of a new community campaign in Staffordshire.
Residents of Clifton Campville are taking part in an initiative whereby they train to become community speed watch volunteers, with villagers from nearby areas set to follow in their tracks.
Lichfield rural east's county councillor Matthew Ellis told the Birmingham Mail: "Excessive speed is a real concern, particularly in rural communities.
"Whilst police do their best it is impractical to think they can deal with the problem in so many different places all the time."
Volunteers will man sites agreed by police during training sessions and will record the registration numbers of those drivers seen travelling too fast with handheld radar guns.
Meanwhile, the North Yorkshire district of Hambleton is deploying speed matrix signs to combat excessive speed used by some local motorists.