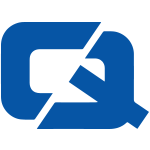 Commercial drivers using the M5 around Stroud in Gloucester could see some disruptions when they go back to work in the new year.
This is according to a recent announcement from the Highways Agency, which stated there will be delays and congestion caused by a project to improve safety measures on the road.
Plans to install a concrete safety barrier on the central reservation between junctions 13 and 14 of the road will begin on January 9th and are expected to last until the end of March.
Project sponsor Dave Frampton said: "This work will help improve safety for road users. Concrete barriers are immensely strong and reduce the likelihood of a vehicle crossing the central reservation and reaching the opposite carriageway."
He added that there will be effort made to minimise disruption to drivers using the M5 but that there will be three narrow lanes in place for the duration of the work.
Furthermore, motorists in the south-east of England could see an end to disruptions to their journeys after officials announced the completion of repairs to a viaduct on the A20.
Visit ChoiceQuote – for the #1 car insurance.