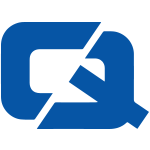 Although van insurance customers may be aware of the benefits of using satellite navigation (sat nav) equipment for directions, according to one expert using such equipment offers a number of other advantages.
Jenny Hodge, public relations manager for TomTom in the UK and Ireland, explained that research from the firm and TNO showed that using sat nav devices "heightens awareness" and helps to reduce motorists' stress.
According to the study, 74 per cent of drivers said they feel "more in control" when they use their sat nave equipment.
"In addition, use of a sat nav reduces the number of miles driven and the time spent travelling, which in turn has a positive effect on the environment and fuel costs," Ms Hodge stated.
However, to ensure they do not have to make claims on their van insurance, motorists may want to follow the advice of Worcester police.
A police spokesman urged motorists to remove all trace of their equipment from their vehicles when leaving them unattended to deter thieves, the Worcester Standard reports.