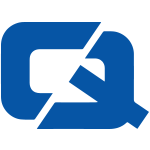 Commercial vehicle insurance holders such as van drivers might want to consider the safety of their vehicle if they are based in the Selby area of Yorkshire.
Police are warning local van drivers to remember to make their vehicles secure and always remove the keys after a spate of vehicle thefts.
According to Inspector Richard Abbott from the Selby Safer Neighbourhoods Team, the crime is new to the area, but there are reasons for it occurring.
"Drivers need to know that their vehicle may be targeted and although they feel safe, should always take out their keys and lock the van securely before leaving it unattended," he stated.
The inspector added that providers of van insurance may not be willing to pay out if the driver leaves their key in the ignition and has their vehicle stolen.
Last month, the Exmouth Journal reported that a number of vans in the area had been broken into – potentially resulting in claims for the owners.