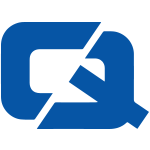 Running into weight restrictions and ending up in narrow country roads could both become things of the past thanks to a new GPS system designed for van and truck drivers.
Navevo has released its ProNav software package, which tailors route mapping according to a vehicle's size and weight.
The firm says the technology could prevent drivers ending up on unsuitable roads or in restricted zones.
Navevo business development director David Guiver said the company had developed the system to "overcome many of the problems professional drivers face when using traditional sat nav systems".
The technology could also prevent accidents and reduce the chances of drivers having to claim on van insurance or haulage insurance policies.
A warning setting allows drivers to see upcoming hazards such as steep hills, high cross winds and grounding risks.
London delivery drivers could also be interested in the software's database of the capital's unloading and parking penalties.
Navevo was formed in 2004 and is the company behind software in more than 100,000 navigation systems worldwide.