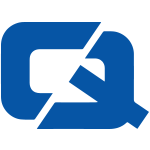 Transport policies in Britain should be guided by concerns over climate change and targets to reduce carbon emissions, Friends of the Earth claims. According to the environmental campaign group, Britain's transport policy needs to take a new direction and provide real alternatives to car use.
Welcoming the plans announced by transport secretary, Ruth Kelly, to use motorway hard shoulders as extra lanes, with possible charges for lone drivers, Friends of the Earth is urging the government to do more to tackle Britain's transport problems.
Tony Bosworth, Friends of the Earth transport campaigner, said: "Real choice and real solutions to congestion and transport's contribution to climate change can be achieved by improving alternatives to car use and reducing the need to travel.
Mr Bosworth added that, although "national road-pricing has a role to play", it must be used to tackle climate change and UK transport policy needs to take a "different direction".
The government has announced a series of initiatives in a bid to tackle congestion and improve traffic flow on UK roads, including opening up hard shoulders along busy stretches of motorway, following a successful trial near Birmingham, potentially benefiting truck drivers and van couriers.