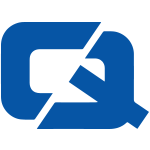 Demand for new light commercial vehicles (LCVs) has seen an upturn in February, according to new figures.
Monthly statistics from the Society of Motor Manufacturers and Traders (SMMT) has revealed that 8,978 vans were sold in the last month, an increase of 26.1 per cent compared to February 2009.
This means that total LCV sales for the year to date are 8.8 per cent above their 2009 levels, which the body attributed to the burgeoning economic recovery.
Despite this, Paul Everitt, chief executive of the SMMT, warned that this recovery is likely to be hesitant and called on parliament to introduce measures to assist fleet operators.
He said: "The government's 2010 Budget needs to deliver clear, supportive and dependable policies, including better access to business credit to sustain that recovering demand for vans and trucks."
Last month, British Car Auctions predicted that demand for used vans is likely to see a particular increase due to the number of businesses looking to cheaply expand their fleets following the end of the recession.
ChoiceQuote – the #1 for van insurance