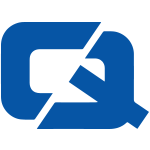 Commercial vehicle drivers are failing to carry out adequate maintenance and repairs on their vans.
At least that is the opinion of the Retail Motor Industry Federation (RMIF), which has claimed that drivers do not seem to realise that preventative measures can be cheaper for motorists in the long run than one-off hefty repair bills.
This comes after figures released by the Vehicle and Operator Services Agency revealed that the MOT failure rate is particularly high among vans, which stands at 44.7 per cent compared with 35.2 per cent for cars and small vans.
Stephen Coles, head of RMIF MOT Technical Operations, commented: "It is clear that very little maintenance work is being performed on these vehicles.
"Their owners may not realise that prevention could be cheaper than cure in the long run."
Meanwhile, van drivers in the market for a new vehicle could do no better than turning to Fiat, the manufacturer recently claimed.
This came after British Car Auctions revealed that motorists are willing to pay more than the guideline price for a Fiat van, owing to their reliability and durability.
Visit ChoiceQuote for the #1 van insurance