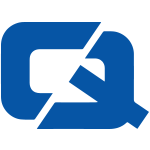 Vauxhall's Vivaro van is the best vehicle on the market for van insurance customers owing to its quality and reliability.
At least that is the opinion of Van Fleet World, which has claimed that the model is the most successful of its kind.
This comes after judges at the 2009 Van Fleet World Awards honoured the Vivaro with the best medium van accolade, which the publication put down to the fact that it has so much to offer drivers.
John Kendall, Van Fleet World editor, explained: "Inside there is plenty of storage space in the cab and the driving position is still one of the most comfortable on the market. Even with a bulkhead fitted, taller drivers will find plenty of legroom."
Meanwhile, for van insurance customers with more of an interest in driving a Renault vehicle, the manufacturer has streamed a clip of its forthcoming movie ad on its website, in a bid to make drivers realise what they are missing by not owning a Renault van.
Visit the #1 van insurance page