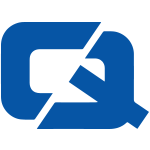 Van insurance customers have been encouraged to consider investing in a Volkswagen vehicle, as they are highly durable over many years.
A team from Frankfurt, Germany recently managed to set a new world speed record for a non-turbocharged Volkswagen Transporter van when it completed a quarter mile sprint in just 12.65 seconds.
The vehicle achieved a top speed of 102.84 mph – a feat that is even more remarkable considering that it is more than half a century old.
More than ten million Transporter vans have come of the production lines in the last 59 years, making it Volkswagen's best selling van.
Commenting on the world record attempt, the manufacturer described it as a "great demonstration" of the brand's "legendary" durability.
Volkswagen added that it is "record-breaking" proof that its vehicles can "go the distance".
Meanwhile, figures from the BCA have revealed that values in the used van market went up last month, up £122 from April to reach £3,595.
For #1 van insurance – visit ChoiceQuote