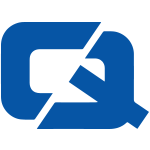 Van insurance customers looking to upgrade to a vehicle with reduced carbon emissions should consider Ford for their needs.
At least that is the view of Van Fleet World, which has awarded the manufacturer a string of accolades at this year's Fleet World Honours.
It honoured Ford with the van manufacturer of the year award and named its Transit Connect as the best small van.
John Kendall, Van Fleet World editor, explained the organisation's decision, saying: "As manufacturers are looking at all the ways possible to cut emissions and reduce fuel consumption for cars, Ford will be the first to apply the same thinking to its van range in the next few months."
However, this comes at a time when the Society of Motor Manufacturers and Traders has predicted that fewer van insurance customers are likely to purchase a brand new vehicle.
It claimed that more commercial vehicle motorists will turn to the second-hand market for vans.
Visit the #1 van insurance page at ChoiceQuote