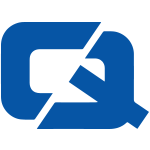 Commercial vehicle insurance customers will have the chance to take a new vocational qualification as part of government plans to reduce the number of accidents on UK roads.
Road safety minister Jim Fitzpatrick announced a series of measures on Tuesday aimed at meeting a new government target to cut road deaths by 33 per cent over the next ten years.
As well as major reforms to the way learners are taught to drive and new guidance on speed limits, the measures include plans for a new qualification aimed specifically at van drivers.
This will see commercial insurance policyholders receive training designed to enhance the skills they require to drive for work before they hit the roads.
The plans are part of the government's aim to "make Britain's roads the safest in the world" by 2020.
Mr Fitzpatrick earlier this month announced new legislation allowing police to penalise non-UK hauliers who violate safety and driving-hour regulations or fail to ensure their vehicles are roadworthy.
Previously, those who are not residents in the UK had been exempt from receiving points or penalties when driving in the country.
Visit the #1 Commercial Vehicle Insurance page