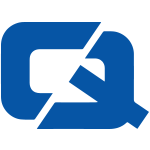 Van insurance customers eager to catch a glimpse of Renault's forthcoming New Master range will now be able to do so.
The manufacturer has revealed its first ever TV van advert entitled Le Laitier, or The Milkman, on the website www.renaultvans.co.uk before its official airing on TV later in the year.
Viewers will see a one minute execution of the hotly anticipated advert, the extended and final version of which will be aired almost like a short movie, featuring an old Renault van from the start of the 20th century.
The idea is that by creating a sense of nostalgia for the brand, van insurance customers will recognise the value in the fact that it is tried and tested.
Meanwhile, commercial vehicle insurance customers looking to purchase a new van were recently advised that Ford is the best option.
Van Fleet World honoured the manufacturer with a string of accolades at last week's Fleet World Honours.
Visit the #1 van insurance page at ChoiceQuote