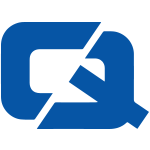 Commercial vehicle insurance customers have been warned of the serious repercussions involved if they fail to renew their MoT.
Automotive specialist Kwik-Fit has pointed out that drivers caught without a valid certificate could face a fine, as well as an impact on their motor insurance premiums and road tax.
This comes after research conducted by the company revealed that more than six million motorists have driven without an MoT because they forgot their renewal date, while nearly a fifth did so for over a month.
Kwik-Fit consumer services director David White commented: "Forgetting to MoT your [vehicle] may seem like a minor oversight but it's a widespread problem that can have serious consequences."
For those commercial vehicle insurance customers who take pride in keeping their van in good condition, recent advice issued by British Car Auctions may be helpful.
The firm urged motorists to refrain from smoking inside vehicles because even the best valet service will not be able to disguise cigarette-smoke damage to interiors.
Visit the #1 Commercial Vehicle Insurance page